ScholarshipPlus.com - The Best Way to Manage Scholarship Information at Your High School and Across Your District (New for 2023-24)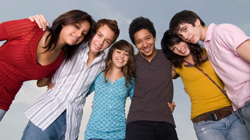 Each year, high school counselors scramble at the end of the school year to pull together reports for superintendents and school boards about the scholarships earned by their students. Counselors also prepare scholarship reports for Honors Day programs and parent organizations. And throughout the school year, counselors are collecting scholarship information, creating scholarship newsletters and working with students to earn scholarships. It's a time consuming process ... but there is a better way.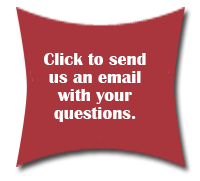 ScholarshipPlus.com is an online system designed by high school counselors for high school counselors. In the decade since ScholarshipPlus began, counselor input has been used to refine ScholarshipPlus to solve many of the issues facing busy high school counselors working with students, parents and administrators to help students earn scholarships and then report on what students earned.
Among the features school counselors have built into ScholarshipPlus are:
A special report that allows you to simply cut-and-paste into an honors day program.
Custom reports by type of sport for athletic scholarships and being able to sub-report academic scholarships by things such as military, arts, music or state scholarships from lottery money.
Rapid-entry tools for students that earn multiple scholarships.
Ability to distribute scholarship information through your ScholarshipPlus tool.
ScholarshipPlus works at the school and district level at the same time. As counselors compile scholarships earned by students at their school, it totals up district-wide results at the same time. No need for double work at the school and district level. District-wide results are compiled instantly and offer a wealth of good information to superintendents and school board members.
ScholarshipPlus.com is also an online scholarship listing that allows you to add scholarships unique to your school or school district. It can identify local scholarships that students have very good chances of earning, it publicly "thanks" businesses and organizations that support your students.
Best of all ScholarshipPlus can save counselors dozens of hours a year developing scholarship newsletters, compiling scholarships and organizing information. ScholarshipPlus is an affordable tool that helps high school counselors do their job more efficiently.
Schedule a No-Obligation Virtual Demonstration
ScholarshipPlus is so easy-to-use and so useful for counselors that you can schedule a free, no-obligation Virtual Demonstration. It will take about 30 minutes and all you need is your phone and an internet connection. ScholarshipPlus will demonstrate all of its useful features for you right on your own computer. Call 704-846-0840 or send an e-mail to ScholarshipPlus@maagcom.com to schedule a virtual demonstration. And spend next summer at the beach, not at your computer.
---
ScholarshipPlus.com
Helping school districts of all sizes manage scholarship information
and increase student scholarship earnings since 1998.